FOR All ENTREPRENEURS & want-to-be Authors:
Blogging & eBooks
for
Business
with Kathrin Lake
and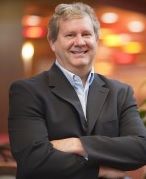 The Power of Email Marketing
 with Guy Steeves
Thursday, July 25th, 
8:15 – 8:45 for breakie & networking, Classes are 9 a.m. to 12 p.m. Noon BCIT Downtown,
Room 810, 555 Seymour St., Vancouver, BC
ONLY $8.95 with Continental Breakfast 
Kathrin Lake, author, writing expert and entrepreneur, to tell you what matters in marketing content and what gets the results you want teams up with 
Guy Steeves, 
Constant Contact email marketer extraordinaire.
There are dozens of questions we've been asked that will be answered. And you can ask a lot more too!
Why should you blog?
How long should blog posts be?
Where do you get content?
How does it work with email lists and Social Media?
Can you make a blog into a book?
What's micro-blogging?
Call 778-300-5152 for more info.